Senior Constable Tim Bourke Years 5,6 on Cyber Safety
Parent Information Session 6-645pm T6 and Kindergarten 7-745pm Year 5
Parent Information Session Year 2 and Year 4 6-645pm
Parent Information Session Years 1 and 3
6-6.45pm
To work under God in partnership with parents to provide an inclusive, nurturing and high quality education for every student.
Flourishing through faith, belonging and the pursuit of excellence.
Wellbeing as a foundation for learning
Most of my weekends include a drive into the countryside. Natural places with rivers and tall trees remind me of the wonderful world and country in which we live. I marvel at the glory of Creator God.
My younger self considered wellbeing as 'optional'. My older self realises that a focus on wellbeing – even a few minutes at a time – pays off in my work week. Maybe you've noticed the same.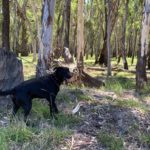 Strategic Plan goal 2: Wellbeing
The second Strategic Plan goal reads as follows:
Nurture an environment focused on the wellbeing of students, staff and families
In 2021, a group of teachers focused on the establishment of strong PDHPE (Personal Development, Health and Physical Education) curriculum. We also created a list of skills related to Emotional Regulation, Learning Identity and Social Capabilities. Those skills were put onto a continuum, much like the "What to expect" apps that you used as parents when your children were infants. 
In our 2021 newsletters and weekly videos, we built a common language between home and school with the Zones of Regulation.  
Building on the Foundation
In 2022, we will build on those foundational pieces of work. First, we will connect our school values and our Social Emotional Learning (SEL) skills to our Biblical foundation. There are many examples in the Bible of people using Social and Emotional skills: 
As busy as Jesus was, he took time to pray
God rested on the 7th day of creation – and made a commandment for keeping a Sabbath rest
Moses, Joshua, Abraham and many others must have practiced enormous emotional regulation as they waited in faith for God to act
Second, you will notice Monday videos and other communication that is focused on wellbeing. Week 1 included a focus on lunches that keep us strong. Week 2 highlights Cybersafety.
Third, we will spend 2022 focusing on wellbeing through greater promotion of sport and the visual arts. We have added the Creative Arts as a regular specialist subject. We hope to fully participate in carnivals and galas this year.
Next, teacher leaders are creating and distributing regular wellbeing surveys to students. In the past, we have done two surveys per year to check if any instances of bullying were missed.  Upon reflection we realised that the bigger goal was for students to feel safe at school all the time. These regular surveys, done electronically and within classroom conversation circles, will allow students to tell us what they are enjoying about school and the degree to which they feel safe. There is also room for students to share something they would like the teacher to know. Teachers and leaders will be reviewing answers to get student feedback and to follow up with any concerns that students share.
Lastly, we are excited to announce that Ms Lucy Hamblin will be joining our LSWW team as Wellbeing Coordinator until at least the end of June. Lucy has a Bachelor's Degree in Psychology and Sociology from the University of Sydney. She will be working on mindfulness and other research-based interventions to help students with anxiety. Lucy has already spent time working with Pastor Dave from Bethlehem Lutheran Church and with Dylan Evans to plan her work around our Lutheran Theology and build on the wellbeing foundations set in 2021. 
Wellbeing allows the body and mind to be healthy, learn and grow. It involves self-awareness of core values, emotional regulation and problem-solving skills. Wellbeing is the foundation for good decision-making and self-directed learning. We pray that we can grow together as a community of learners that recognises wellbeing as the foundation of growth.
Janet Moeller
Principal
FROM THE DEPUTY PRINCIPAL
Swimming Carnival
Congratulations to all students who participated in the Swimming Carnival last week. It was a great success. Thank you to Ms Stewart, parent volunteers and all staff who helped make the day run smoothly. A final congratulations to the winning house, Red Hill and our Age Champions. Best wishes to all of our students who are participating in the RAS Swimming Carnival on Wednesday, 2 March.
Academic House Captains
Yesterday the Academic House Captain speeches took place, followed by voting.
Congratulations to the following students who were elected to these roles.
Red Hill House – Basilissa Gendy and Caspar Fang
Willans Hill –  Poppy Gaynor and Bodhi Poole
Rocky Hill – Jessica Bruce and David Guirguis
Tatton Hill – Abigail Toohey and Harry Richards (absent from photo)
Kindergarten 2022
It was great to welcome our new Kindergarten students and their parents to school last week. I have been so impressed with how our new students have settled into their new environment. I think the Kindergarten transition program that we run really does help our new students start to become familiar with key people and their new setting.
A quick message for our new Kindergarten parents: I would be grateful if you can ensure that your child/children does not use the play equipment outside the Kindergarten classrooms before or after school. This is to avoid the potential of any accident or injury to our students while they are unsupervised by a member of staff. Thank you for your anticipated support of this.
The Summit Cup (House Competition)
Last week saw the start of the House competitions with the Swimming Carnival.
There are 4 Houses, all named after hills in Wagga: Red Hill, Tatton Hill, Willans Hill and Rocky Hill.
There are 6 House competitions: the Swimming Carnival, Cross Country Carnival, Athletics Carnival, Mastermind (general knowledge quiz), Spellmaster and Chess. These are mixture of sport and academic competition.
Students gain points for entry and participation in these events. At the conclusion of all of these competitions the winning House is awarded the Summit Cup. The current holders of the Summit Cup are Willans Hill. The students really enjoy the competition and being part of a House. Best wishes to all students competing in these House events for 2022.
Responsible and sensible use of devices and the Internet
Last night at the Parents and Friends (P & F) meeting, Sr Constable Tim Bourke spoke to parents about some the challenges of managing the use of phones and devices in a safe and responsible way. The Australian government has set up an e-Safety website that is an excellent resources for parents and students to use.
I have attached the site details below and recommend you take a look at the site when you have a spare moment.
Sr Constable Bourke will be back on Monday to speak with our Year 5 and Year 6 students to talk about internet safety, cyber bullying and responsible use of devices and phones. I am sure it will be a valuable learning experience for our students.
https://www.esafety.gov.au/parents
Dylan Evans
Deputy Principal
Lucy studied psychology at the University of Sydney and since graduating has spent her time developing and deploying both individual and group programs within educational settings across NSW.
Lucy jumps out of bed every morning so that she can support our children to become insightful investigators, responsive communicators – resilient leaders. Her primary focus is on social and emotional regulation for students experiencing anxiety. Please join us in welcoming Ms Hamblin!
This week I would like to tackle the topic of love with you, as we work our way through the school values.
In the English language have you ever noticed the one word, 'love' is used for everything – for loving clothes and cars right through to loving our children and family? That's a little interesting, don't you think, considering we wouldn't love an outfit in the same way we love our family?
For instance, you wouldn't risk breaking an arm to stop your shirt from tearing (or getting injured for argument's sake). But you would risk breaking an arm if it meant saving your child from injury. Yet we use the same word to describe our affections towards both. Often as adults we struggle to understand and describe love for ourselves, let alone trying to explain it to a child. Yet somehow children have this ability to understand love without a big lesson in it. You could almost say they know what love is intuitively.
"For God so loved the world that he gave his only Son, so that everyone who believes in him may not perish but may have eternal life. Indeed, God did not send the Son into the world to condemn the world, but in order that the world might be saved through him."
This is one of the most quoted couple of verses from the Bible.  For Christians this is how we know what love is, what perfect love is. God first showed what it was to love the world: Jesus dying on the cross to save the world.
As parents and leaders in the school community we are trying to reflect love as a verb, as something we do because God first showed love for us. So we do things for our children showing them what love is as an action. That is how they already know what love is. Parents show it everyday, school staff show love in many actions everyday during the week, and we show it to each other in our actions.
Love is something we do, love is an action. As you go about your week and go about your year in the school, make love an action. Make love something you show. It doesn't have to be in a big way. Love is mostly in the little things we do from day to day.
Pastor David Cherry
Bethlehem Lutheran Church
This week the Digital Learning Team met to discuss the rollout of devices in Years 3 – 6. In the next few weeks, every Year 3 and Year 4 student will receive a Chromebook to complement their learning across all Key Learning Areas. Year 2 will also have 20 Chromebooks for classroom learning.
This week our focus is on internet safety. The Digital Learning Team has reviewed the Responsible Use of Devices Policy and it is now ready for you and your children to read and sign it together. This will be sent home with your child on Monday of Week 3. A digital copy of the agreement will be available via Seesaw.
Classroom teachers will be collaborating with students to discuss the skills that students need and to support one another, collectively addressing the challenges they face including those of being effective Digital Citizens. Through our behaviour learning model of Restorative Practice and our focus on Digital Citizenship, students will clearly understand and practice positive behaviour online.
In last week's newsletter, I spoke about student agency. Student agency gives students voice and choice about their learning. Our Classroom Digital Citizenship agreements will provide this opportunity for students to refine contemporary learning skills.
Every grade will decide on an agreement appropriate for their age group that has 2 focuses:
A shared classroom vision: In the 21st century it is important to coach our students to model good digital citizenship and safe online behaviour and should not be separated from our school values.
Clear understanding of what it takes to be an effective digital citizen
Digital self-nurture –  a positive self-image and self-respect
Digital Interactor – with a focus on being ethical and empathetic digital communicators and collaborators
Digital Agent – encouraging students to be stewards of responsible use in online spaces beyond their classrooms.
By consistently implementing the Digital Citizenship Classroom Agreement and Restorative Practices school-wide, the school aims to improve our school climate, promote community, and promote responsible and effective digital citizenship.
Emma Grant
Learning Innovation Coordinator
Our annual Years 2-6 Swimming Carnival was held at the Oasis Aquatic Centre on Wednesday, 2 February. The day was full of colour, wonderful sportsmanship, fantastic competition and beautiful sunshine. All students are to be congratulated on their participation, enthusiasm and determination in their events. Congratulations to our Age Champions, the students who broke new records, those who placed 1st, 2nd and 3rd and our Champion House, Red Hill.
A big thank you to the Wagga Wagga Swimming Club members (Kayleen and Tom Murphy, Jacinta Creighton, Hamish Wheatley, Andrew Donelan and Marg Devries) for their wonderful support. Thank you also to our parent timekeepers, Mary Woodbury for supplying our yummy refreshments and the Years 3-6 staff who assisted with the coordination of the carnival. Everyone worked tirelessly and played their role to perfection.
Age Champions
Junior Girls
Age Champion –  Georgina Palmer
Junior Girls Runner Up – Laia Donaldson
Junior Boys Age Champion –  Rex Benecke
Junior Boys Runner Up – Jude Thompson
11 Years Girls Age Champion – Sophia Gooden
11 Years Girls Runner Up – Pippen Cook
11 Years Boys Age Champion – Lance Palmer
11 Years Boys Runner Up – Max Pilkington
12/13 Years Girls Age Champion – Victoria Palmer
12/13 Years Girls Runner Up – Poppy Gaynor
12/13 Years Boys Age Champion – Henry Benecke
12/13 Years Boys Runner Up – Noah Thompson
New Records
Red Hill – Henry Benecke, Ben Bull, Max Donaldson & Lance Palmer 
Senior Boys
4 x 50m Freestyle Relay 2:50.99
Champion House
1st Red Hill
2nd Willans Hill
3rd Rocky Hill
4th Tatton Hill
Caroline Stewart
PE Teacher/Sports Coordinator
Last week the children worked together with educators to build this year's OSHC rules.
We shared some interesting conversations and we came up with some good rules to guide our behaviour.
We also decorated some wooden wreaths with crepe paper and glue, and played a number of card and board games.
Together we welcomed our new Kindergarten students to OSHC and explored our outside environment in the sand pit and on the swing.
The children got involved in origami, the art of folding paper to create something new. Although not all our creations worked it was wonderful to see the children try something new and give it a go.
We look forward to another creative week ahead.
Rebecca Cameron
OSHC Coordinator
UNIFORM SHOP - VOLUNTEER REQUIRED
The P&F are looking for a volunteer who can help run the uniform shop. This is a relaxed and fun job, and a great way to meet families.
This role can be tailored to suit a busy lifestyle. Jobs include: receiving donations, opening the shop after or before school (as frequently as possible during first week of Term 1) and then ad hoc/via appointment, checking for orders through the app, packing the app orders and delivering to school office (where they are collected by families).
Please phone Sally Ward 0418 131 934 for more information