9:10am Chapel - all welcome
9:10 Assembly - all welcome
6:00-7:00pm Parent Information Session
To work under God in partnership with parents to provide an inclusive, nurturing and high quality education for every student.
Flourishing through faith, belonging and the pursuit of excellence.
When talking about our childhood experiences with school, we are often prompted with the question, "What teacher most impacted your life?" We spent most of our time with teachers. Classrooms were (and still are) demarcated by Year Level and the initial of a teacher (i.e. 5R, 3T). Teachers make a tremendous difference in the lives of the children they serve. This week, we pause to consider those who support the teachers as much as they support students and families. Without our Support Staff and Learning Assistants, schools wouldn't run.
This week, the Daily Advertiser included an article that said everything I planned to say in this newsletter: Our Support Staff and Learning Assistants are an invaluable part of our community and appreciated more than can be expressed in words. Thank you Learning Assistants and Support Staff for all you do for our community!
Janet Moeller
Principal
3:30-4:30pm Auskick – oval
Wednesday 7 September
9:10am Chapel – all welcome
Friday 9 September
From The DEPUTY Principal
Book Parade
Thank you to everyone involved in the Book Parade last Friday. It was such a good event with lots of families at the school and our students dressed in a range of book characters to celebrate book week.
Ways schools can deal with student anxiety
From time to time some of our students will display signs of anxiety.
Below is an excellent article from the Collaborative for Academic and Social and Emotional Learning (CASEL), which talks about ways schools can deal with students who are experiencing anxiety. It outlines 5 steps schools can take/need to recognize to support the student. It is a good read.
Put effort into prevention
Acknowledge the student's reaction to the anxiety
Teach coping skills
Understand when a higher level of support is needed
Celebrate the growth
See: 5 ways schools can respond to student anxiety
Tournament of Minds (TOM)
Congratulations to all the students involved in TOM last Sunday at Sturt Public School. Although neither team placed, it was a great experience for our students. Thanks to Ms Grant for coordinating and supporting the teams.
Father's Day Stall
Thanks to Liz Gooden and a number of parent volunteers who assisted in running the Father's Day Stall. The students really enjoyed the opportunity to purchase a whole range of gifts for their Dads. 
Assembly
Just a reminder assembly will take place next Monday 5 September at 9:10am in the hall. Parents are most welcome to attend. Please enter through the back doors of the hall and sanitise hands on entry.
School Photos
School Photos have gone home with your child. If you have any issues, please contact the office on 69 238 100 or [email protected].
Dylan Evans
Deputy Principal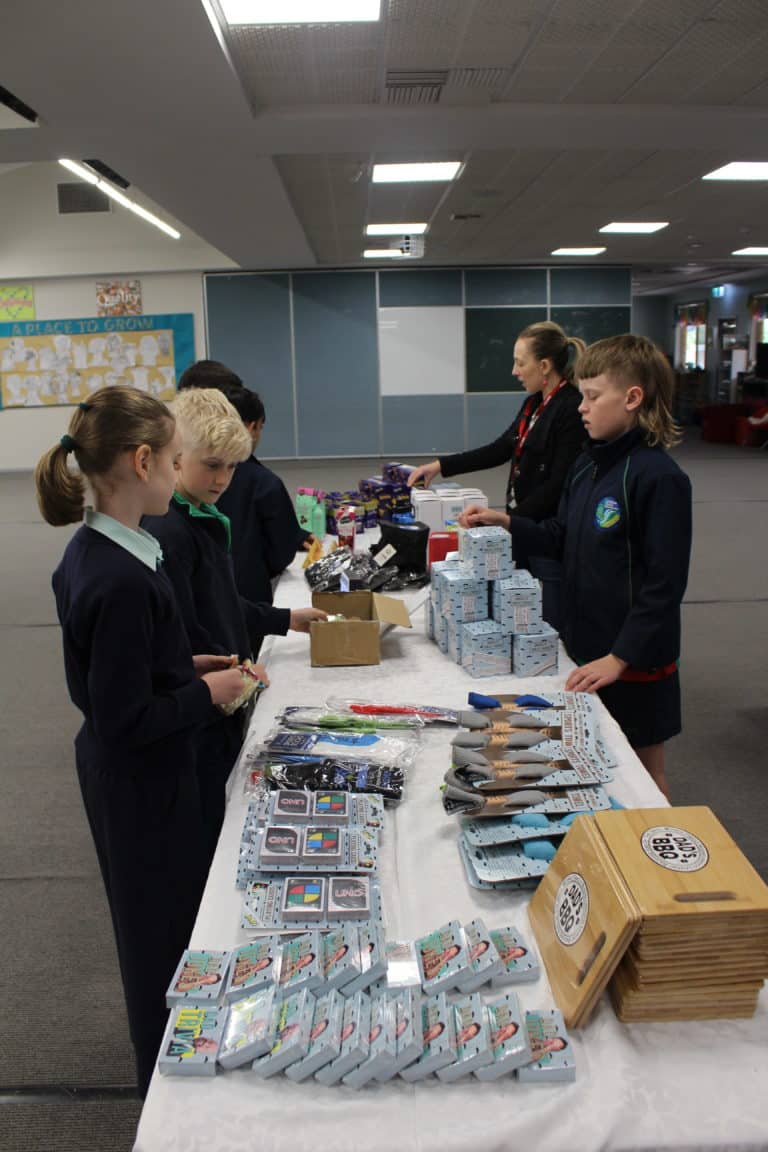 The inaugural P&F Cocktail Party was held last Friday night and it was a raging success! What a great way to catch up with other parents and to meet new friends. Thank you to everyone who came and supported the evening – and if you missed out, don't worry. We've had such fantastic feedback that it will certainly be on the calendar for future years. We're already looking forward to the next one!
When I was studying in Adelaide, all the families lived together in a row of townhouses, and there was an unwritten rule we all understood and had: an open-door policy. If the back gate was open or the back door was open, you were more than welcome to come in and say hello. However, if the door was closed, that was a sign that we didn't want to be disturbed. Can you think of anywhere you know of with an open-door policy?
At Lutheran School, especially in the front office, if the door to someone's office is open you're more than welcome to knock and come in. If the door is closed, people don't want to be disturbed.
Where do you have this open-door policy? Maybe around the house, or you have a neighbour that gives you a subtle sign that they are home?
When the New Testament was written, there was a similar policy. If doors in the communities were open, you were more than welcome to come in. But when night time came, all the doors got closed and people went about their nightly routines. In these ancient houses, everyone would also sleep in the same room, so at night you wouldn't dream of knocking on someone's door because you would wake up the entire household.
Something else that is interesting is that bread was an expensive item, and made daily because it would go bad at the end of each day. But Jesus had this to say to a crowd of people.
Suppose one of you goes to a friend in the middle of the night and says, "Let me borrow three loaves of bread. A friend of mine has dropped in, and I don't have a thing for him to eat." And suppose your friend answers, "Don't bother me! The door is bolted, and my children and I are in bed. I cannot get up to give you something." (Luke 11:5-7 CEV)
I think this would be a very normal and polite response if someone woke me up in the middle of the night to ask for food because they had visitors. I would probably tell them to go to APCO or some place like that. But Jesus points out that heaven has an open door policy when in comes to hearing our prayers.
Everyone who asks will receive, everyone who searches will find, and the door will be opened for everyone who knocks (Luke 11:10 CEV).
We can pray to our heavenly Father, knowing he will graciously hear us. He won't respond like you or I might if someone would knock on our door at 1am. He cares for us and wants the best for us. That's why he sent Jesus to die on the cross, so that we are forever welcome in God's presence. We can have the confidence that when we are knocking on God's door at 1am, he will hear us. We may not always get what we want, but we will always get what we need.
Pastor David Cherry
Bethlehem Lutheran Church Wagga Wagga
Tournament of Minds
The Tournament of Minds Competition was held on Sunday 28th August at Sturt Public School. There were teams competing from all over the Riverina, as far away as Moama and Deniliquin. The Smarto Tomatoes – Noah, Harry, Emmanuel, Atticus, Archie, Kylie and Chloe competed in the long term Social Science Challenge called 'Circles of Time' and; Winners and Grinners – Eliza, Jessica, Sophia, Eloise, Caspar, Olivia and Alex competed in The Arts – 'Who am I' challenge.
Both teams presented their challenge in front of the official judges and the crowd. The teams were outstanding on the day. All students should be recognised for their spirit of inquiry and love of learning.
We didn't come away with a victory; however, the feedback from the judges was extremely positive and encouraging.
Thank you to all of the parents for coming along on Sunday and supporting your children.
Book Week
Book Week has concluded for another year. We are so grateful for the support of all the students, teachers and families for supporting the Book Fair. It was a wonderful opportunity for parents to meet the school's new resource manager/ librarian – Justine Harper. The parade on Friday was sensational and it was lovely to have parents and the wider school community back on school grounds. The costumes this year were next level and I think we can all agree that the themes made the day meaningful and allowed us to really celebrate children's literature.
ICAS
ICAS testing will be completed this week. For students who were absent on the day of a test, a catch up time(s) will be organised as soon as possible.
Emma Grant
Learning Innovation Coordinator
This week the children will be working hard on their Father's Day gifts.
Handball and chess have been particularly popular this week as the children work together to play by the rules and explain the game to younger students.
Vacation care
We are almost fully booked for the spring school holidays; however, if you missed a space please speak to Bec at OSHC and we will add you to the wait list.
Wishing you a wonderful week.
Bec Cameron
OSHC Coordinator
Families leaving the school
Please note that one full term's written notice is required if you are withdrawing your child from Lutheran School. We purchase learning materials based on projected enrolment numbers at least one term in advance. Hence, the enrolment contract you signed specifies that failure to provide a term's notice will result in you being charged for the subsequent term.
If you would like to purchase uniforms from the Uniform Shop, please email [email protected]
We will email you once the order is ready to be picked up from the office.  Thank you.